Vancouver Fishing Update, June 29th/17
Over the last week, our best fishing has been on the far side of Georgia Strait. We have had some productive full day charters to the eastern shoreline of Gabriola Island when the winds have cooperated. Locally, the fishing has been scratchy with the odd legal and a few undersized fish being hooked on our half day trips. This should change very soon though as our West Vancouver fishery for coho, pink and chinook salmon will perk up any day and provide good opportunity on our half day trips.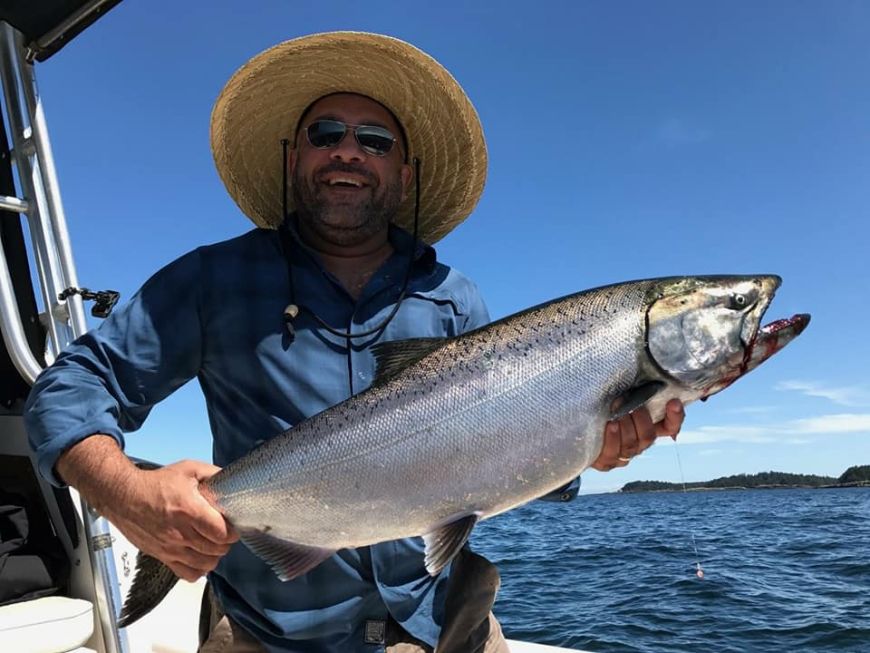 Our best success on our full day trips to the Gulf Island's have been fishing close to the bottom in 140 to 200 feet of water. We have been focusing our efforts near the entrance to Silva Bay and up the Bluffs towards Entrance Island. The fish seem to be keying in on small herring so we have been running hootchies, smaller G Force and Silver Horde spoons and Skinny G's. The Gulf Island's will continue to produce chinook depending on the day for the next couple months. Gulf Island trips require a 10 hour charter and good weather.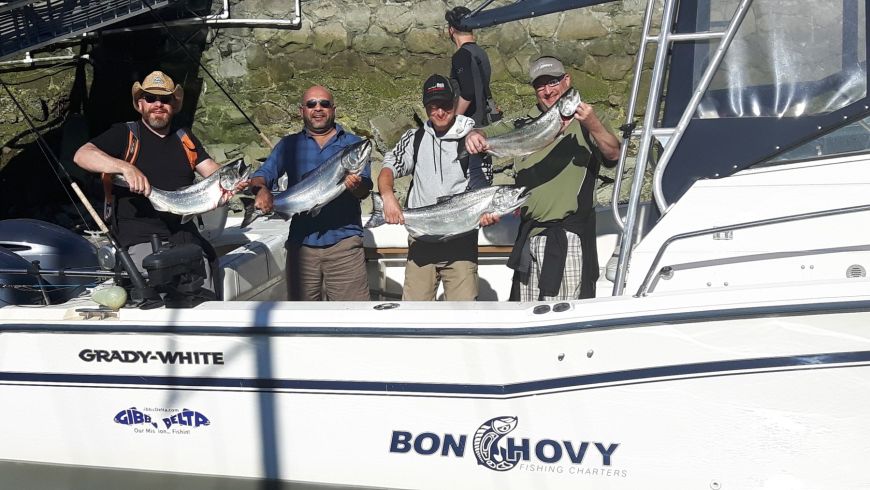 In local Vancouver waters, there is the odd fish coming out of Vancouver Harbour, Cowan Point, Cape Roger Curtis and Hole in the Wall. Most days you really have to work for them, but there has been some nice fish around.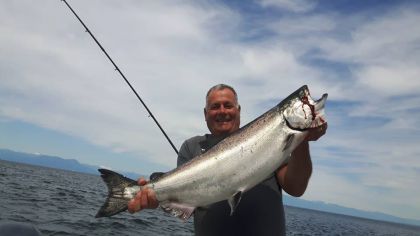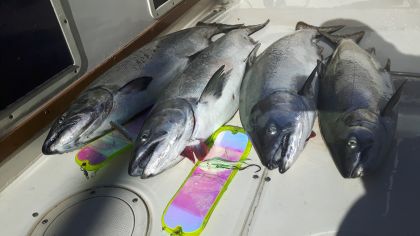 As we progress into this next week, we anticipate some better numbers of coho to be caught off the West Vancouver Shoreline. We should also start to see some early pink salmon start to show, likely in second of week July. These pink salmon that will show along the West Vancouver shoreline in July and August are bound for the Indian, Seymour, Capilano and Squamish Rivers. The Fraser River pinks return later and will be in local waters in late August and September. Chinook salmon numbers will also start to increase along the West Vancouver shoreline in July. It is quite common to hook chinook in the 15 to 30 pound range while targeting coho and pink salmon in Vancouver Harbour. We find running a mixture of anchovies, spoons and hootchies is an effective way to target all 3 species of salmon along the West Vancouver shoreline. A white yamashita hootchie can be deadly behind a Guide Series Flasher with a UV Blade. (Bon Chovy, STS, Madi, Slurpee)
Check out "Pinky and the Whale" ! A short film by
www.coribiefieldwalker.com
where we spent the day casting Gibbs Delta Minnows and Blizzards for pink salmon in early August 2015!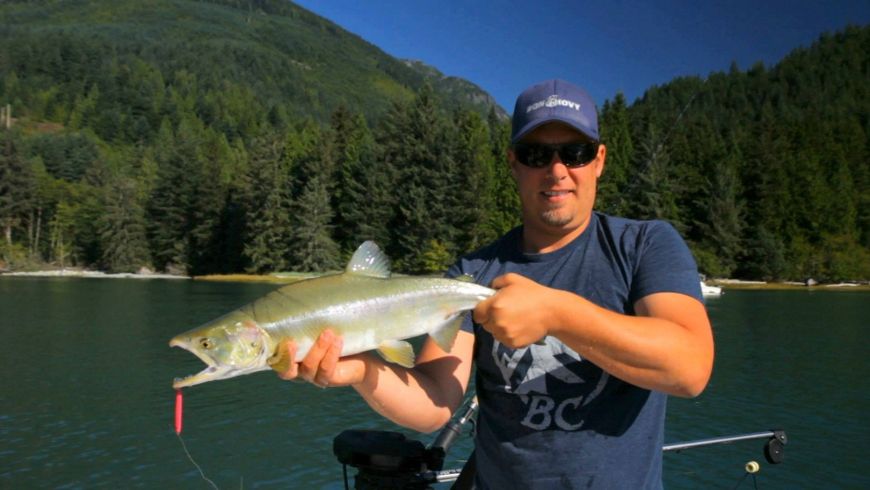 The Fraser River is now starting to recede and we have had a couple successful sturgeon fishing trips this week. As the river continues to drop, fishing should only get better!


Give us a call to get out on the water.. Summer is finally here!