Late July Fishing Report for Vancouver
The last couple weeks have provided us with some good chinook salmon fishing on our full day trips to the Gulf Island's. Our local fishing has been very hit or miss. We should be seeing good numbers of pink salmon in Vancouver Harbour right now, but it has been very slow. Local fishing should pick up as we should see a push of coho soon and Fraser Chinook will start to build in numbers in coming weeks.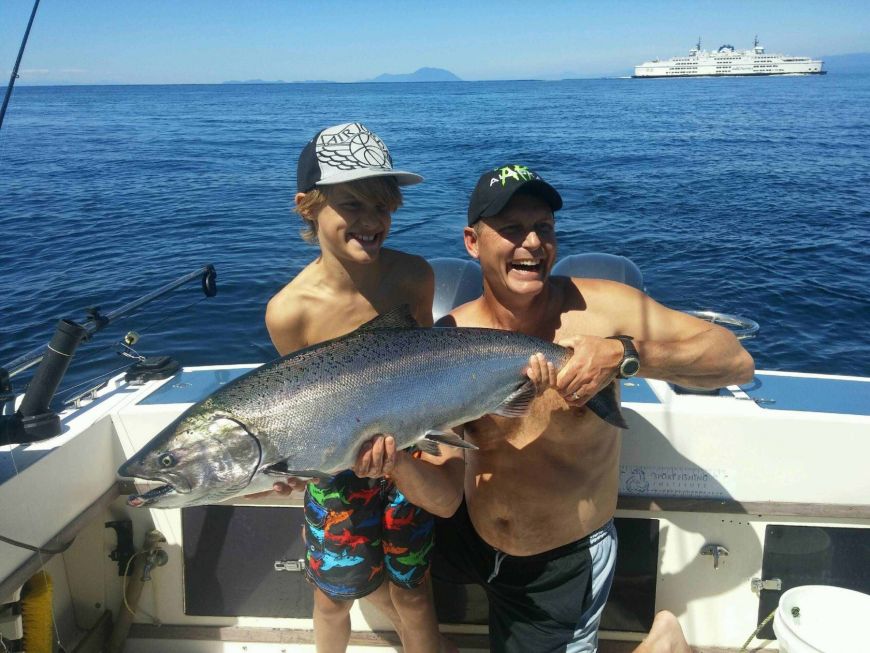 When weather has allowed, we have been making the run across the Strait to fish the east side of Gabriola Island. Fishing has been consistent on most days with some nice fish up to 25 pounds. The fish are deep and dragging bottom in 100 to 220 feet seems to be the most productive. Last year, we enjoyed good chinook fishing in the Gulf Island's well into August.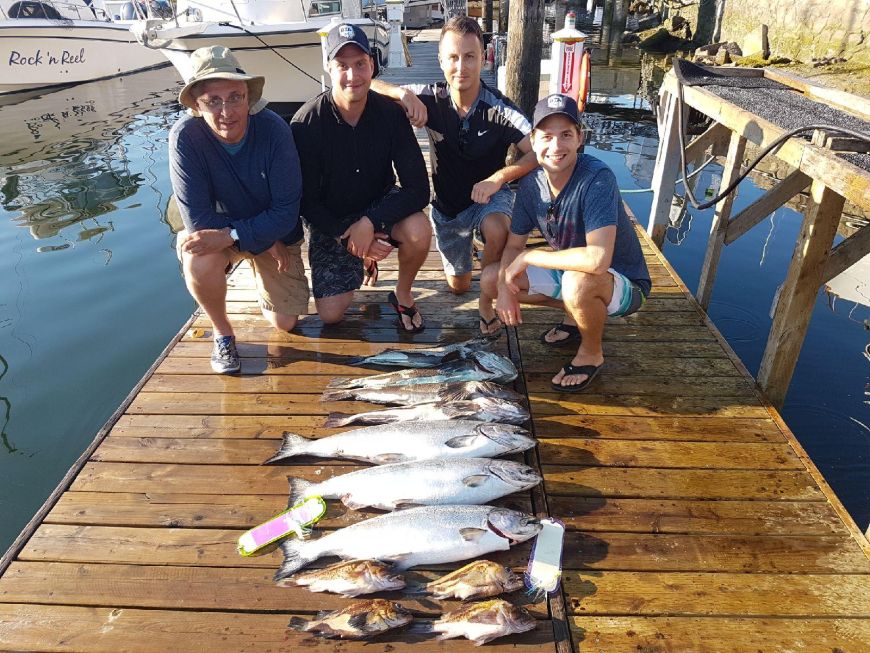 Local fishing has been pretty tough overall. We have seen a few ok days off the West Vancouver shoreline and off the Bell Boy, but we have not found much consistency. There is a few pinks around, the odd coho, and increasing numbers of chinooks. It seems as though most of our half day trips are now getting a shot or two at mature chinooks each trip. We are excepting chinook numbers to start to increase in coming weeks as the Fraser River Summer Chinook run starts to enter local waters in August. Peak time for summer red chinook in Vancouver is from August 12th or so into early September. As the red chinook numbers slow in early September, the big white chinook are there to replace them. Even though things are unseasonably slow now in local waters, we are anticipating a good August chinook fishery.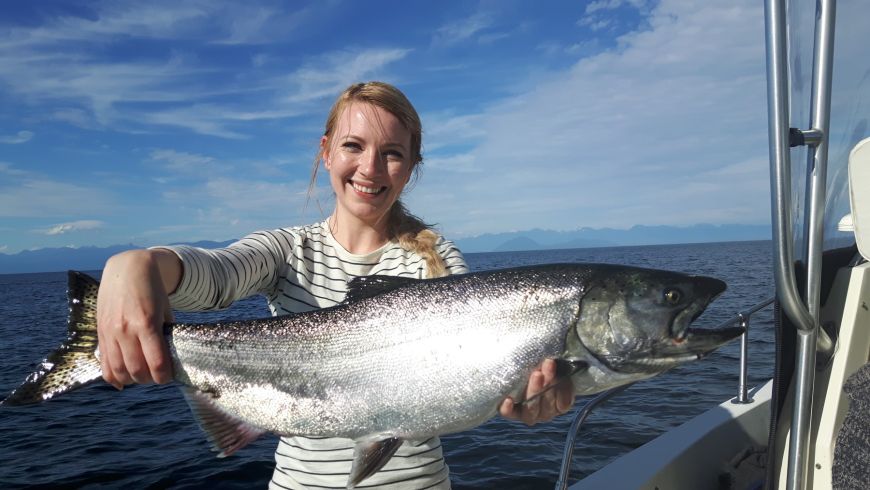 We have been running mostly hootchies and spoons over on the Gulf Island side for chinook. Our go to set ups over on the Gulf Islands have been glow Yamashita Hootchies (white glow and spacklebacks in blue, green and chartreuse) and Guide Series Gibbs Delta Flashers (Lemon lime, STS, Bon Chovy, Madi) Skinny G's in Blue/Chrome and the Outfitter have also been effective. On the Vancouver Side we have been running primarily anchovies and the odd glow hootchie thrown in the mix. Our charter shop has all the right gear for local waters, stop by if you are on Granville Island.
Sturgeon fishing has been pretty good on the Fraser RIver. Now that the river has dropped the fishing has been more consistent with some great fish up to 8 feet being hooked up. The next few months presents very good opportunity for sturgeon.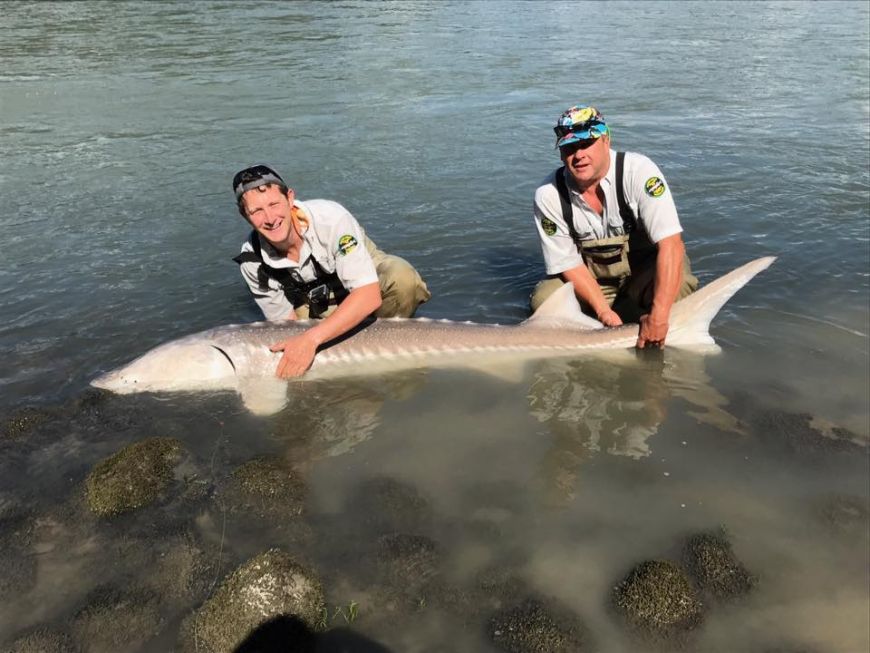 August is just around the corner and we are looking forward to the Fraser River Chinook run that will be entering local waters in coming weeks!
Give us a call or an email to get out on the water!