Late August Vancouver Fishing Report
Right on schedule our first major pulse of chinook salmon arrived in local waters in the middle of August. We have seen some very good waves of chinook salmon in the 10 to 30 pound range roll into local waters over the last couple weeks. These fish are coming in with the tides and some pulses have been more significant than others resulting in the odd slow tide. Overall, fishing has been quite good for some excellent quality chinook salmon. A significant improved from a slower than normal July!!!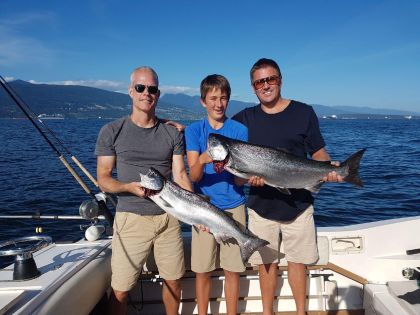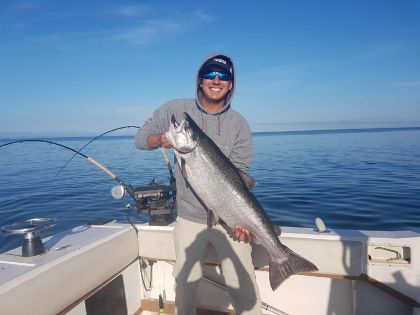 We have been having our success all along the Fraser RIver mouth. Depending on the day, tides and weather there have been fish from the Mile Markers all the way down the shelf to Sandheads. Mixed in with the adult chinook have been some pinks, the odd coho and quite a few jack chinook. We are expecting continued pulses of Fraser bound chinook for the the next 4 weeks. The majority of the chinook we are landing are red chinook, but this will change in the next 10 to 15 days as the big white chinook enter local waters. September is typically the month that the biggest chinook of the year are in local waters! We are looking forward to big September bites! In addition to the chinook, we should see a mixed fishery for pinks, hatchery coho and chum in September.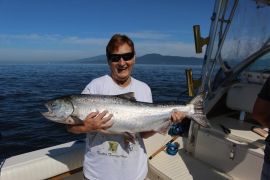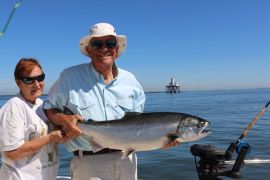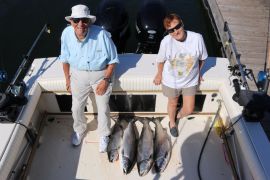 We have been running primarily anchovies while targeting these Fraser bound chinook. Having said that there are days where Skinny Gs and Glow Hootchies have been very productive. With the often silty Fraser River mouth water, we rely on flashers with UV blades as they kick up a lot of light down in the water. Our favourites are the Gibbs Delta Guide Series STS, Lemon LIme, Madi, Bon Chovy, Slurpee, and T 10 flashers. You can't go wrong with a selection of these flashers in local waters. Our favourite teaser heads have been anything with green, glow and chartreuse. Stop by our charter and tackle shop on Granville Island, we have all the right tackle and bait for local waters.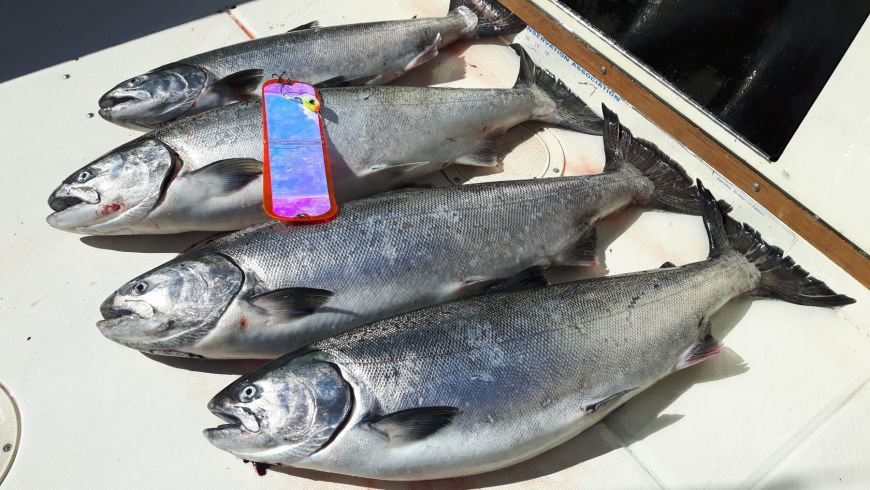 We made a great addition to our fleet this month!!!! We added "Bob Dolphin" to our charter roster. The boat is a 25 Foot Grady White Dolphin. The boat has one of the best fishing layouts that we have found with lots of deck space. The boat is decked out with all the goodies needed for a first class charter boat! We got a fresh re-power and got taken care by River City Marine with an impressive set of twin 200 Mercury Verados and a 9.9hp Trolling Motor. This boat moves in comfort and style! Looking forward to some fishy seasons to come! Check out the video below!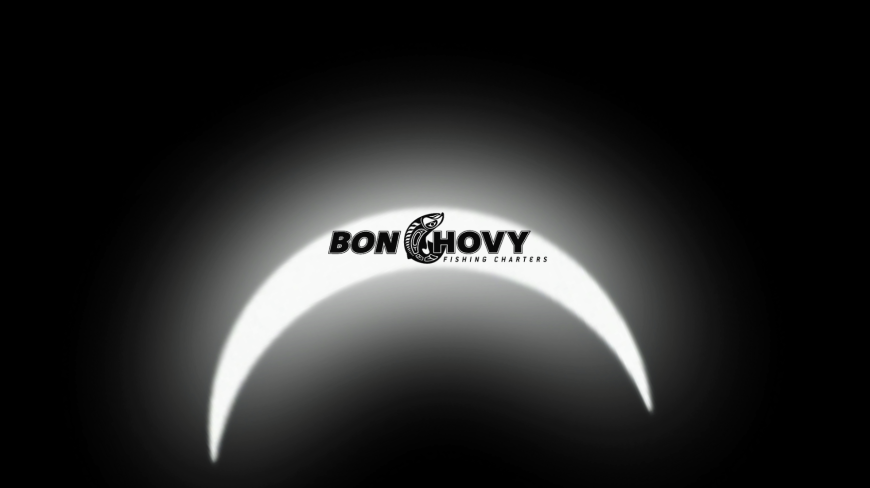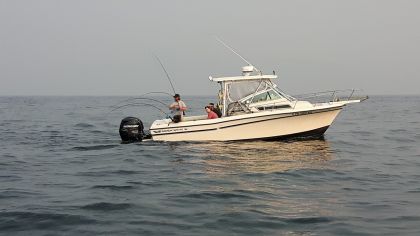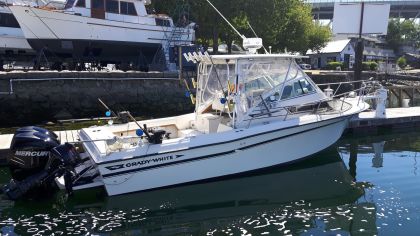 Sturgeon fishing has also been decent in the Fraser River. Putting your time in has resulted in some great fish being landed. The next few months are typically solid months to target sturgeon in the Fraser.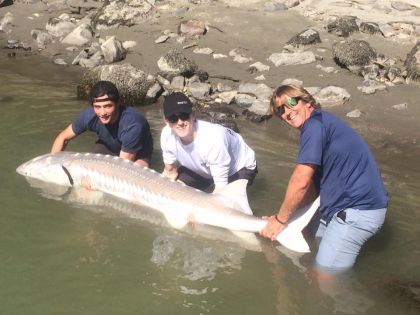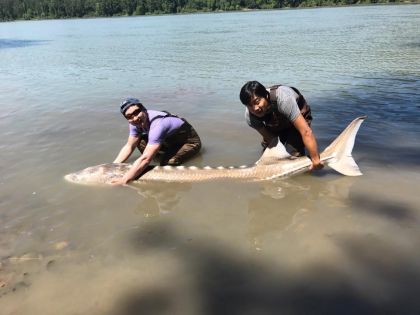 Give us a call or an email if you would like to get out on the water, September is typically provides good weather and good salmon opportunity in local waters!!