Sidney and the Southern Gulf Islands - Fishing Report
Our Sidney Fishing Charters have been operating on a limited basis over the last couple months from Port Sidney Marina. We have enjoyed some decent weather, some decent fishing and amazing winter scenery! We are ready for spring bites and spring warmth now!
We have been getting out a couple days a week and have found a few nice fish up to 15 pounds. We have been focussing our efforts pretty close to Sidney and spending most of our time fishing Coal Island, Fairfax Point, Hamley Point, Wain Rock and the Powder Wharf. The bigger fish seem to coming around the tide changes and the undersized usually make up the bulk of the action between tides. We have been running spoons close to bottom and Coho Killers, Wee Gee's and Skinny G's have all been consistent producers.
We have been dropping crab traps and prawn traps on our longer charters and have had pretty good success on both. The commercial prawn season starts in mid May, so prawning will likely slow down after the opening.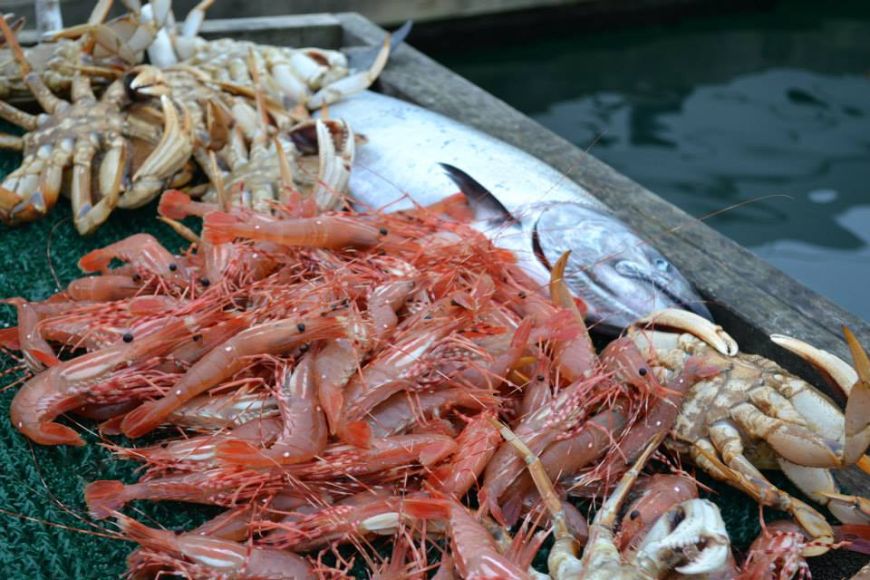 Based out of the Port Sidney Marina, we are ideally situated to access the Southern Gulf Island's, Georgia Strait and Haro Strait. We offer fishing trips from Sidney and also do pick ups from Saltspring, Pender, Mayne, and Galiano Island's!! Our 30 foot Grady White is perfectly suited to handle local waters in style and comfort! Give us a call if you are vacationing on the Gulf Island's, we can come pick you up for a charter!!

CALL JASON FOR SIDNEY CHARTERS : 604 306 2619 OR EMAIL AT INFO@BONCHOVY.COM